New Normal Emerges as States Act to Prevent Resurgence of COVID-19 Cases
Talks of a 'new normal' have headlined news this week as many states have reopened or are planning to reopen shortly. Of particular interest to healthcare professionals and those who have closely followed the pandemic is the fact that, according to a CBS News article which cites recent research by health care analysts at investment banking company Raymond James, only four states, Kansas, Montana, Washington, and Wyoming, have met the White House and Centers for Disease Control and Prevention's (CDC) gating criteria—the data-driven conditions each state should satisfy before proceeding to a phased reopening.
Although Georgia only meets two of the three gating criteria, the state has taken the most aggressive approach to reopening. Salons, barbershops, tattoo parlors, gyms, bowling alleys and massage parlors opened on Friday, April 24th, and movie theaters opened on Monday, April 27th.  Other states that do not meet all of the gating criteria have also begun to reopen, but with tighter restrictions.
Governors of reopened states have chosen to speed up the reopening process and rely on preventative measures to inhibit future surges of COVID-19 cases. In reopened states, a new normal is emerging across all industries, and in some cases, rapidly emerged after stay at home orders were issued. Vohra Wound Care Physicians, for example, used its well-established telehealth and telemedicine platforms to deliver wound care to patients residing in long term care facilities and at home without putting patients or providers at risk of contracting the virus.
Healthcare
Phase 1 of the reopening calls for lifting restrictions on elective procedures. According to a recently updated list by Becker's Hospital Review, twenty-four states have resumed elective procedures or have announced that they plan to resume elective procedures in May.
Strict testing of healthcare workers and patients will be required, limiting procedures so there is enough protective equipment for COVID-19 personnel, and limiting procedures so there is enough space for COVID-19 patients. While this is a modest start, it is hoped that reinstating elective procedures will boost immediate income for struggling hospitals and provide physicians and healthcare personnel not on the front lines of the COVID-19 pandemic with much needed work.
In hard-hit New York state, elective surgeries are slated to resume on Tuesday, May 5th in counties and hospitals without significant risk of a coronavirus surge in the near future. Governor Andrew Cuomo's requirements for hospitals to resume elective procedures include:
(1) over twenty-five percent capacity will be reserved for the county,
(2) fewer than ten new COVID-19 hospitalizations in the past ten days,
(3) the patient must test negative for COVID-19 before the procedure.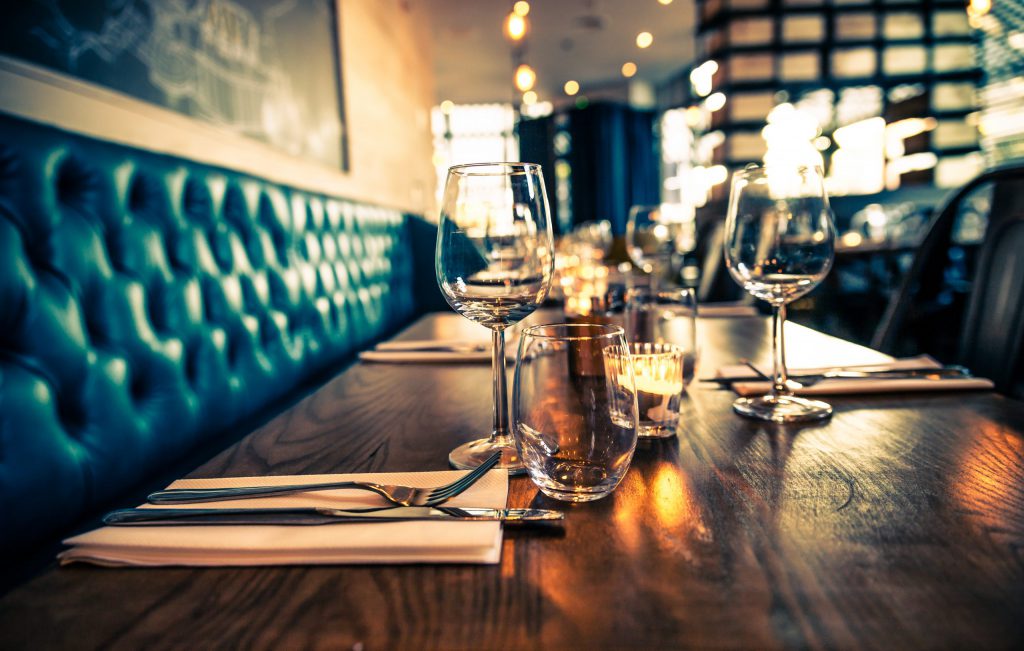 Food
With the reopening of dine-in services, restaurant workers may be required to wear masks, customers to pass temperature checks, and disposable paper mats to be used. Additionally, social distancing guidelines are expected to be adhered to.
Georgia governor Brian Kemp issued a requirement that restaurants must observe a limit of 10 customers per 500 square feet. Louisiana Governor John Bel Edwards extended his state's stay at home order until May 15th but will allow restaurants to open outdoor seating on May 1st.
In Florida, Governor Ron DeSantis has issued an order to allow restaurants to begin reopening on Monday, May 4th. The order does however exclude the hard-hit Miami-Dade, Broward, and Palm Beach Counties.
Entertainment
In Texas and Georgia, movie theaters are allowed to reopen with twenty-five percent capacity and six feet of social distancing. Bowling alleys are also permitted to open under similar restrictions. Larger entertainment venues like concerts and sports arenas are still closed, and reopening dates do not seem like they are coming any time soon.
Interestingly, not all cinemas are eager to open. Nationally-known chains Cinemark, AMC and others will not reopen until the middle of the summer due to safety reasons and a lack of new movies.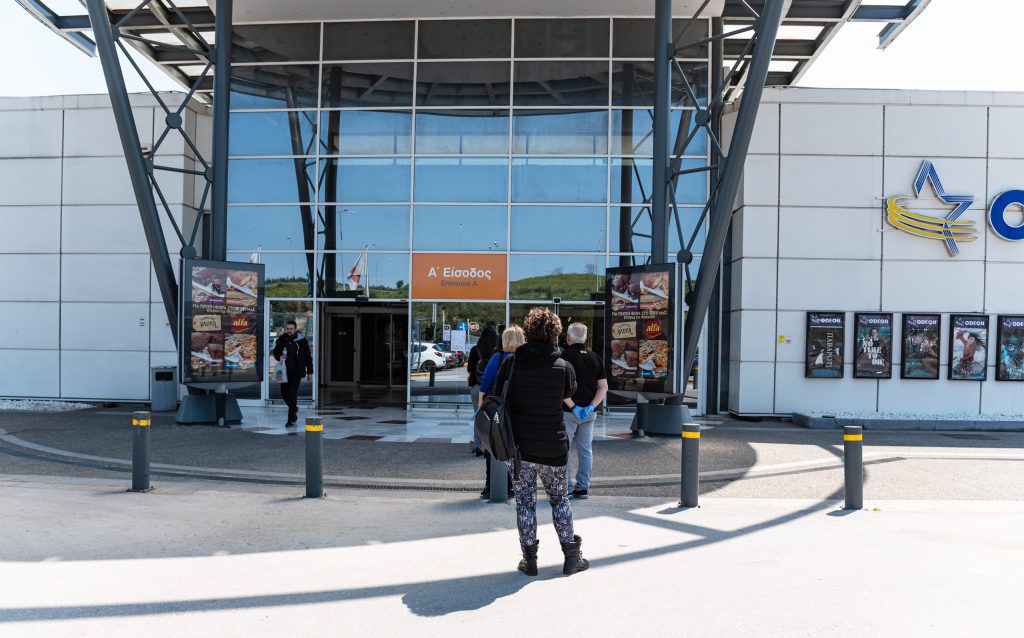 Shopping
Retail stores and outlets are allowed to reopen at twenty-five percent capacity. In a CBS News article, Texas Governor Greg Abbott was quoted as saying, "If phase one works while containing COVID-19, phase two will expand that occupancy to 50%. Further increases will be allowed in the future so long as COVID-19 remains contained."
South Carolina, which has a stay at home order in place until May 15th, allowed some previously deemed nonessential businesses to reopen last week. Clothing stores, furniture stores, book stores, department stores, and flower shops are back in business with strict occupancy and social distancing guidelines.
Barbershops, salons, tattoo parlors
Barbershops, salons, and tattoo parlors are likely the most controversial of all the businesses that are permitted to reopen, as the services offered involve direct contact. Still, measures, namely mask and glove-wearing and social distancing while waiting for appointments, are being taken.
President Trump 'strongly' disagreed with Georgia Governor Brian Kemp's decision to open barbershops, salons, and tattoo parlors. Commenting on Kemp's reopening plan Atlanta Mayor Keisha Bottoms said, "I'm perplexed that we have opened up in this way. As I look at the data and as I talk with public health officials, I don't see that it's based on anything that's logical."
Returning to normalcy: The big picture
It is clear that social distancing, mask-wearing, and temperature checks are going to be a regular part of life. Even though some states have chosen to reopen without meeting gating criteria, they might be able to prevent another surge of COVID-19 cases by taking preventative measures. While there are certainly challenges that lie ahead, there are some positives to celebrate: more people are leaving their homes and have the opportunity to work and take part in some of the activities that make them happy.
Opportunities for doctors
Some physicians have taken the opportunity during the COVID-19 pandemic to explore a rewarding, fulfilling way to return to work. Physicians from various clinical backgrounds have been able to avoid furloughs, pay-cuts, and layoffs by joining Vohra Wound Care Physicians which offers a well-established telehealth platform. In this way, doctors can begin an exciting new line of work without putting themselves or their patients at risk. Click here to learn more.