Vohra now helps
patients heal at home.
Learn how Vohra supports Home Health Agencies: Download our FREE white paper on wound care management and PDGM.
Wound Care for Home Health Agencies

Vohra is your strategic partner in delivering better clinical care while decreasing costs and time to heal. Your Vohra Physician is a dependable consultant for your home health team.
Delivering focused wound care treatment to Home Health Agencies (HHAs) across the country, our specialized wound care physicians deliver wound care expertise, develop treatment plans, consult and guide treatment, and provide education to nursing staff. Your Vohra Physician is an extension of your patient care team – at no cost to you.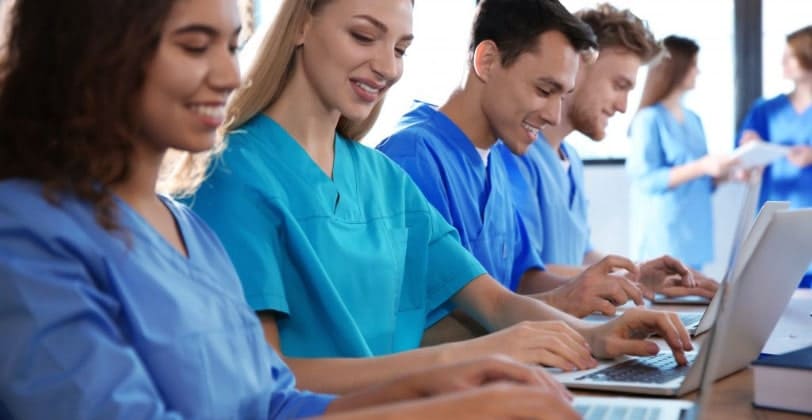 Why Partnering with VohraMakes Sense for HHAs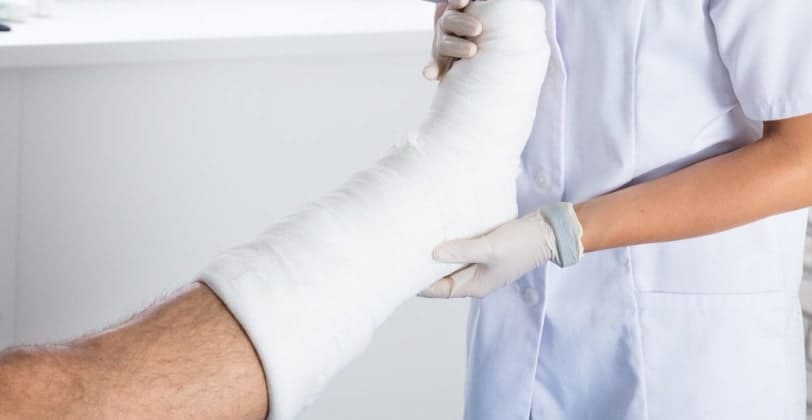 Better Wound Care for Patients
Vohra Wound Physicians is at the forefront of wound science. Our physicians complete a rigorous fellowship in wound care, making them experts at improving quality of care and health outcomes for wound patients.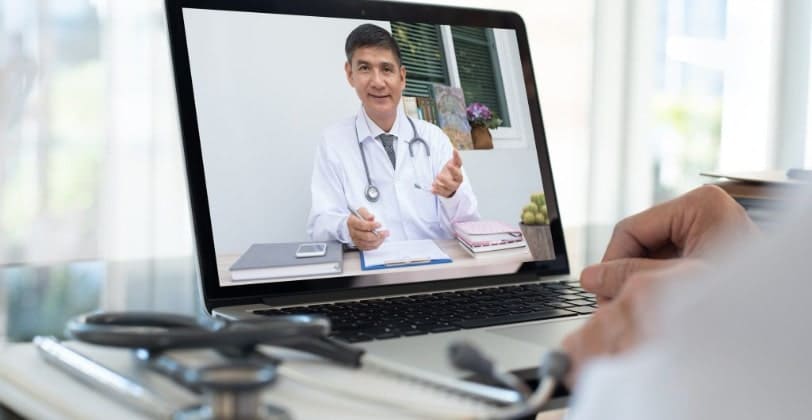 Efficient, Cost-Effective Care
Vohra's wound expertise ensures that appropriate treatment is implemented from the onset and optimized based on patient need. This saves HHAs valuable time and money and improves operations. Our aggressive, outcomes-focused wound care programs improve patient quality of life, reduce length of stay (LOS), eliminate unnecessary hospitalizations and clinical visits, and decrease the cost of non-routine medical supplies.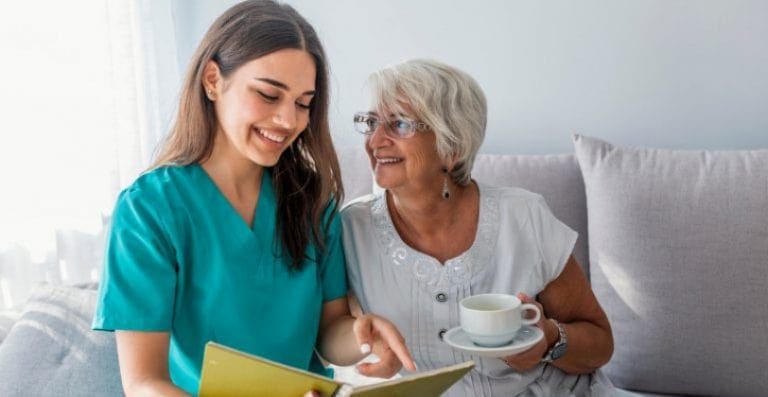 In-Home and Telehealth Visit Options for Patients
Vohra Wound Physicians offers a variety of care options based on patient need, including in-home visits and hands-on care. Caregivers with patients who are particularly susceptible to infection or need to minimize exposure to others can access Vohra Wound Physicians via telehealth consulting.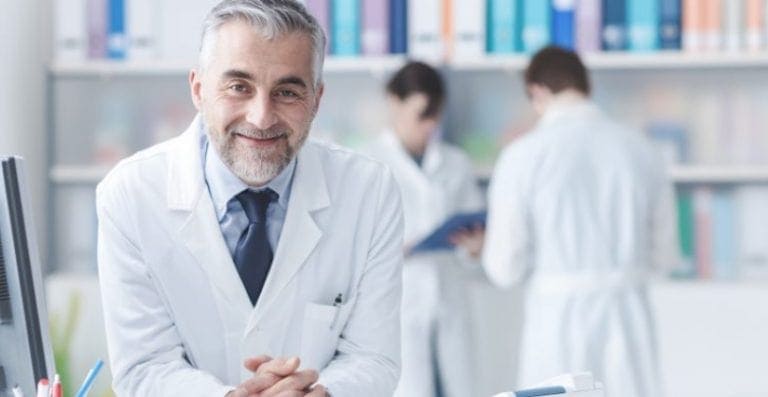 Expert Training & Education for Home Health Clinicians
Vohra Physicians provide valuable education and training on appropriate, patient-specific wound care to home health caregivers. Vohra also offers formal online certification and training programs for clinicians, as well as access to Vohra's predictive wound healing application.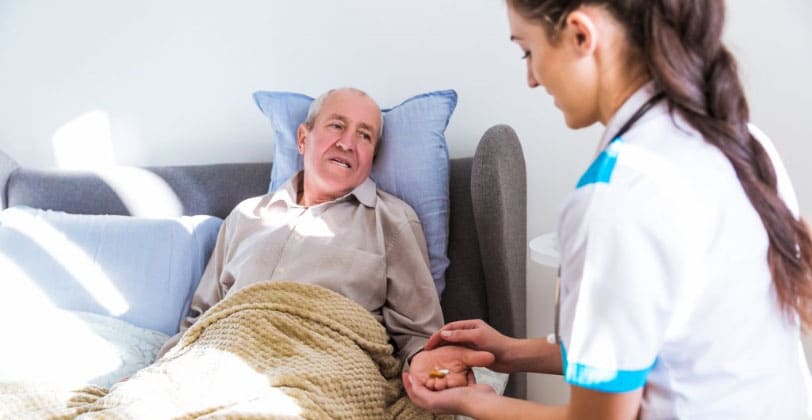 Increased Referrals Based on High-Quality Clinical Outcomes
A reputation for excellent clinical outcomes is a powerful marketing tool that can result in increased referrals for Home Health Agencies. A Vohra Physician on your patient care team means patients and families can trust in your ability to provide consistent, exemplary wound care.
Let Vohra Help Contain Costs and Improve the Quality of Care for your Patients.
Learn how Vohra supports Home Health Agencies:
Download our FREE white paper on wound care management and PDGM
Independent Lewin Group Study
Medical Outcomes For Patients Under Care Of Vohra Wound Physicians
Total average savings to Medicare: $19,287 per patient.
Vohra decreases wound-related hospitalizations by 88% and shortens wound healing times by an average of 21 days. *
Under the new Home Health Patient-Driven Groupings Model (PDGM), CMS offers top reimbursement for patients requiring wound care. Per CMS data, the wound clinical grouping is one of the highest reimbursement clinical groupings. By partnering with Vohra Wound Physicians, home health agencies can save valuable time, money, and resources, while also providing much-needed specialized care to wound patients.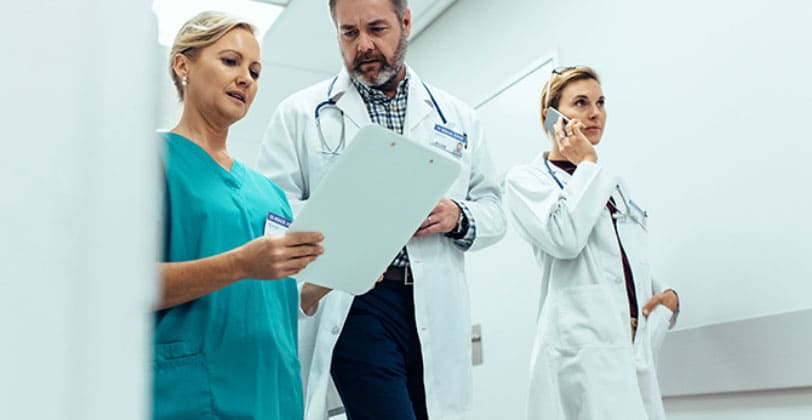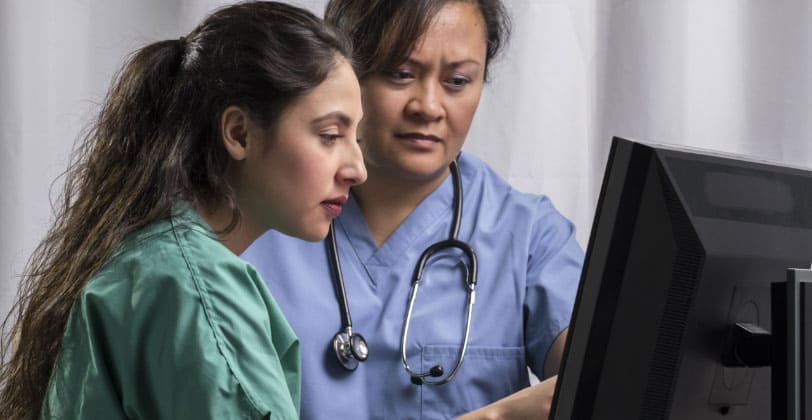 Managing patients who require wound care poses several challenges for HHAs, such as determining appropriate wound treatments, frequency of visits and medical supplies needed, managing visit utilization, and balancing clinician efficiency and resources. Having a Vohra Wound Physician on the team to provide advanced clinical care to patients and also to support and educate nurses and caregivers is the best way to ensure positive outcomes for patients as well as the HHA.
Hear what our partners are saying
HHAs that partner with Vohra enjoy these benefits:
Fewer transportation challenges and safety risks for patients
Increased quality of care and decreased hospitalizations
Appropriately decreased home health length of stay
Decreased medical supply costs
Improved revenue management due to efficient care planning
Improved competency in treating complex patients with chronic wounds
Decreased overall agency cost per 30-day episode
Access to advanced wound care education, training, and certification for Home Health clinicians
See what our patients have to say about Vohra Wound Physicians.