World Class Wound Care Treatment from the Comfort of your Home.
Vohra@Home is the easiest and safest option for treating chronic wounds at home.
Leveraging our physician network and proprietary technologies, we provide superior wound care to patients no matter where they may be healing.
Physician Expert One Click Away
The Largest Physician Wound Care Specialty Group in the USA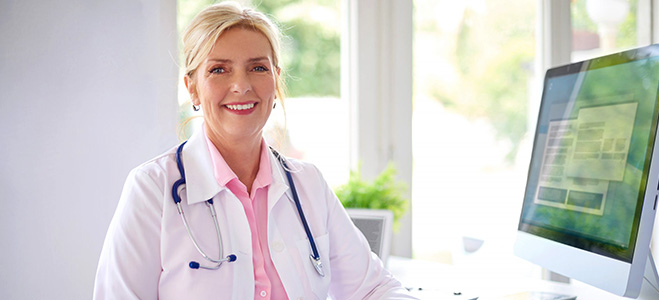 Vohra physicians are trained and experienced to diagnose and treat a host of wound types such as:
• Venous Ulcers
• Arterial Ulcers
• All Leg Wounds
• Bedsores
• Diabetic Foot Ulcers
• Post-Surgical Wounds
Leading Technology Brings Our Physicians into The Comfort & Security of Your Own Home
How Does Telemedicine Work?
Using everyday technology, a hand-held device or laptop can connect you to your wound care physician. You can listen, speak to, and — most importantly — see and be seen by a wound care expert. And like any visit with a physician, you can have a family member, care provider, or friend at your side, if you so choose.
Our Physicians Have Two Decades Of Proven Superior Wound Outcomes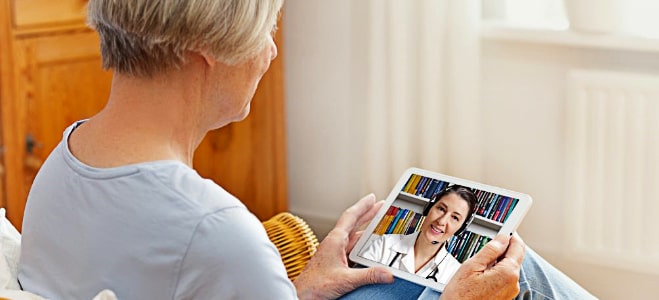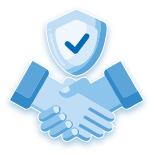 The Nation's Most Trusted Wound Care Physician Group With 300 Specialists
Experienced, Highly Trained Wound Care Specialists Individualized Wound Dressings Shipped To You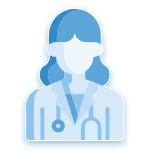 Our Physicians Have Two Decades Of Proven Superior Wound Outcomes
21-Day Improvement In Healing Time Over 80% Reduction In Wound-Related Hospitalizations & Complications
Hear what our partners are saying
Our experience with Vohra was excellent.
Vohra provided a virtual wound care visit for my father after he was discharged from a nursing facility. I highly recommend Vohra@Home, especially since it means more care from, and availability to reach, high quality wound specialists.
John S.
See what our patients have to say about Vohra Wound Physicians.