The New Standard in Delivery of Wound Care
Our dressing program ensures the dressings recommended and ordered by our physicians are securely transmitted in real-time and delivered directly to the patient within 24-48 hours of the physician's visit, streamlining and reducing the time to treatment and eliminating incorrect and excess dressings.
How Vohra Dressing Delivery Program Works
Our Vohra physician provides individualized wound care to patients, leveraging extensive experience and data collected over 20 years to inform and direct wound treatment plans.
The physician identifies and prescribes the most appropriate surgical dressings, at bedside and in real time.
Dressings labelled specifically for the patients are delivered directly to the facility, usually within 24-48 hours.
The Benefits of Our Program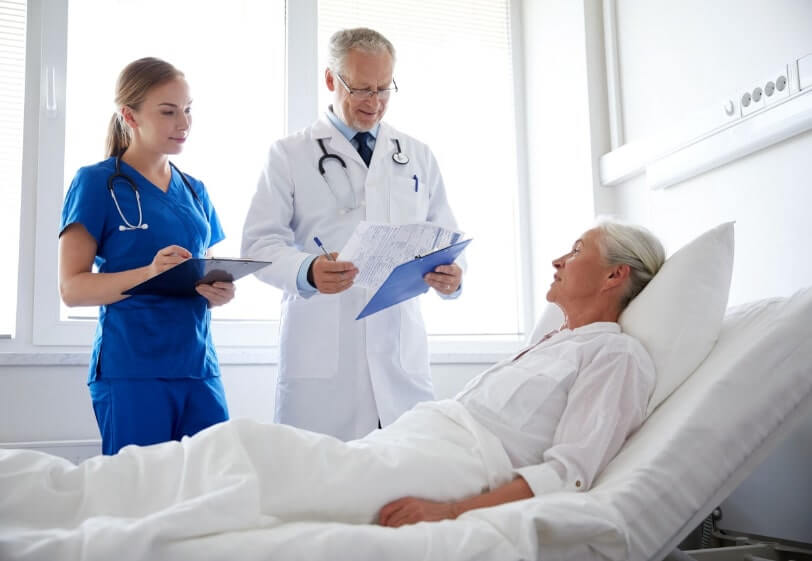 Our wound care dressing program benefits your patients and each member of your facility.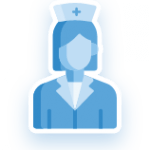 Wound Care Nurses
Having the physician order the dressings directly helps to reduce the potential for miscommunication, redundant paperwork and treatment delay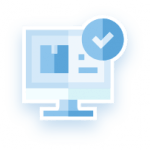 Central Supply
Our secure portal allows purchasing managers to see and track exactly what has been ordered for Part B patients. This allows for better inventory management and cost containment.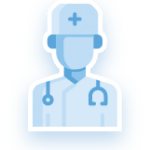 Director of Nurses
We adhere to Medicare's medical necessity guidelines: reducing excess use and waste while improving patient outcomes and reducing costs.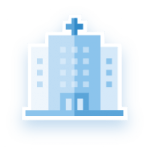 Administrators
We provide technologies and reporting that give you actionable data and the analysis needed to make quality and process improvements.
86% Decrease in infection and amputation rates
21 Day Decrease in wound healing times
88% Decrease in wound related hospitalization
Our team will work closely with you, routinely reviewing data with our partner facilities to ensure the achievement of a successful outcome.
Review and Download easy to read treatment plans that show what will delivered by our program
Access shipment tracking in real-time. See what is on its way for each patient.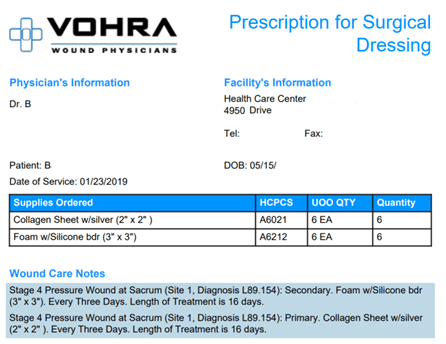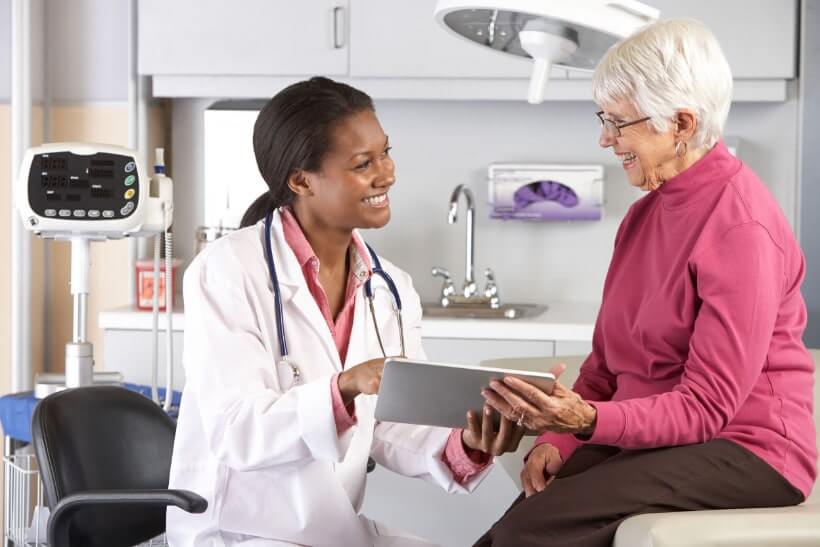 Frequently Asked Questions