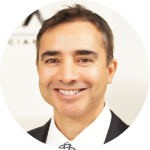 Dr. Ameet Vohra is the Founder of Vohra Wound Physicians. Dr. Vohra obtained his medical degree from Imperial College London in 1993. After working for the British National Health Service for two years, he relocated to Miami, FL where he completed his residency in internal medicine at Mount Sinai Medical Center and at the University of Miami.
Dr. Vohra joined the faculty at Mount Sinai Medical Center in 1998 and went on to specialize in wound care. He practiced this specialty at the hospital's wound care center before starting his own practice in 2000. Due to overwhelming demand for wound care services in post-acute centers, Dr. Vohra developed a training program for physicians in the specialty of wound care and expanded his practice. Today, Vohra Wound Physicians has 300 practicing physicians and the most sophisticated training and fellowship program in the country. Their focus is to take the clinical service to post-acute care facilities where he recognized a great and growing need.
As CEO, Dr. Vohra oversees the entire company while focusing on using technology, data, augmented intelligence, and training to bring high quality wound care direct to more patients, and to empower other health care professionals to do the same.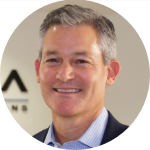 John Sory is the Chief Executive Officer of Vohra Wound Physicians. Sory has been an integral part of Vohra since March 2018 and brings 25 years of extensive expertise in healthcare management. Today, he is responsible for managing Vohra's core operations and key strategic initiatives.
Formerly, he served as the Chief Executive, UHealth Regional Alliance for the University of Miami Health System (UHealth) where he oversaw affiliations and expansion, health plan relationships, and new reimbursement models. He also led the organization's entry into population health and the transformational steps from fee for service to value-based health outcomes. Sory expanded the health system through affiliations with physician groups, ACOs, employers, pharmacies, and foreign health entities. Prior to that role, he led Pfizer Health Solutions (PHS), a wholly owned, global subsidiary of Pfizer Inc. which developed and sold health information technologies, designed employer-based health services, and operated risk-based population health programs across the U.S. and Europe.
Sory received his MBA from the Tuck School of Business at Dartmouth College and earned his B.A. from Vanderbilt University. He also completed an executive management program at the Harvard Business School.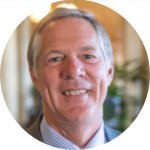 Dr. Shark Bird, MD, CMD, CWSP
Dr. Bird is the Chief Medical Officer at Vohra Wound Physicians. Dr. Bird has been with Vohra Wound Physicians for over 15 years and oversees the clinical staff, clinician training, and wound fellowship program. He has extensive experience as a physician having completed his family practice residency through West Virginia University School of Medicine and Medical School at Marshall University School of Medicine. After completion of medical school, Dr. Bird ran a full spectrum family practice from delivering babies to caring for the geriatric population. In 2001, Dr. Bird began to devote his time entirely to geriatric care in the post-acute setting with a focus on wound care. He is a Certified Wound Specialist Physician (CWSP) from the American Board of Wound Management, and a Certified Medical Director (CMD) from the American Medical Director Association.
He is recognized as a leader in wound care in the post-acute setting and shares his knowledge through lectures at major conferences throughout the country. He has numerous publications in the American Journal of Sports Medicine, and Best Care Practices for FMDA. He currently serves on the board for the Florida Medical Directors Association (FMDA) and is a delegate for the state to the American Medical Director Association (AMDA). His teaching responsibilities include oversight of the Vohra Wound Fellowship as well a clinical preceptor for Nova Southeastern University Medical School.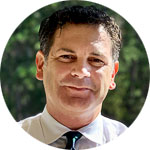 Dr. Christopher Leonard, DO
Chief Information Officer
Dr. Leonard is the Chief Information Officer at Vohra Wound Physicians. He joined the company in 2009 as a physician in the field, became Director of Informatics in 2010, and Chief Information Officer in 2015. Dr. Leonard is responsible for the strategic design of the company's healthcare technology as it pertains to data leverage, augmented intelligence, and innovation. He brings creative vision to support Vohra's mission in continuous improvement of its novel healthcare delivery model.
His experiences with the company include the development of a niche-specific, ONC-certified, proprietary electronic medical records (EHR) system, management of the data flow spectrum with a uniquely customized team, machine learning, digital transformation, and program/product design related to healthcare technology at various levels. Prior to joining Vohra, Dr. Leonard was a wound care surgeon who earned his doctorate at Kansas City University of Health and Bioscience and completed a surgical residency at the Medical College of Georgia. He recently completed his thesis for his Master of Science degree in Health Informatics from Northwestern University.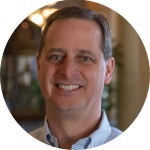 Michael is the Chief Financial Officer of Vohra Wound Physicians. As CFO, Evanoff is responsible for all financial functions including accounting, finance, tax, human resources, facilities, and revenue cycle management. His career spans more than 30 years of experience in leading organizations with mergers and acquisitions, private equity, high growth operations, new technology development, healthcare, and operational streamlining.
Prior to his role at the Vohra team, Michael was CFO of Automated Healthcare Solutions, a private equity funded healthcare tech company, operating in 32 states where he and the team led a 300% increase in the business over five years.
Michael was also the CFO of Channel Intelligence (CI), a private equity backed e-commerce company that grew to provide internet marketing technology to the majority of the top 100 internet retailers. Google acquired CI as part of what is now known as Google Shopping. He led various mergers and acquisitions activities and several rounds of equity raises. Michael started his career in executive development roles with Mobil Oil for 11 years domestically and internationally.
Michael earned a Master of Business Administration in International Business from Temple University and a Bachelor of Science in Business Administration specializing in Marketing and Finance from Marquette University.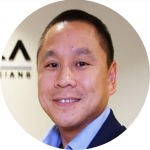 Peter Winn joined the company in 2004 and has been responsible for many varied roles within the organization pertaining to business development, operations, sales and physician recruiting. He currently serves as the SVP of Business Development. Prior to Vohra, he worked in the marketing and sales training divisions of Wyeth Pharmaceuticals and Parke-Davis. Peter studied Medical Microbiology and Bacteriology at the University of Nottingham, Queens Royal Medical Centre, England, and earned his MBA from Nova Southeastern University, Huizinga School of Business.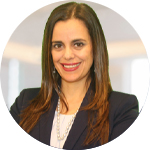 Natalia Mosquera joined Vohra in 2013. Today, Natalia leads Revenue Cycle Management and the Surgical Dressings Dispensing Division, the fastest growing division in the company, which she has led from its early beginnings.

She is a dynamic and innovative leader offering over 19 years of organizational growth, performance and profitability in the healthcare industry. She brings a successful track record implementing Revenue Cycle Management systems, including process improvement and re-engineering while acting as a change agent to ensure business continuity throughout the entire process.

She earlier served Vohra as Director of Strategic Partnerships, bringing innovation to the company where she implemented an in-house revenue cycle management system. She also initiated and established off shoring operations, introduced robotic process automation and started the company's educational program and Nurse Certification.

Prior to Vohra, Natalia worked for Avisena, a medical billing company and practice management software solutions. Having dual roles as VP of Revenue Cycle Management and VP of Client Services, Natalia played a key role in all strategic decisions and investor relations while managing all corporate initiatives across all business units.

Natalia holds magna cum laude bachelor's degree in Industrial and Systems Engineering, as well as an Executive MBA from Florida International University. She is also a Six Sigma Black Belt, as well as certified in Lean Thinking.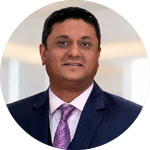 Vishal Modi is the Chief Technology Officer at Vohra Wound Physicians. He joined the company in 2019 and brings more than 20 years of experience in software development across the healthcare sector. He has proven expertise in product development including the coordination of product design, budgeting, release planning, change management and product roadmap planning. He is responsible for Vohra's level of adaptability to the latest technology in health as well as methods to continue improving the patient experience. Prior to his role at Vohra Wound Physicians, Modi served as senior director of software development at Optum, a pharmacy benefit manager and care services group operating across 150 countries in North America, South America, Europe, Asia Pacific and the Middle East. He received his Bachelor of Science at St. Xavier's College.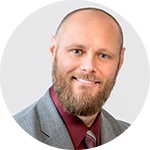 Chris Masterson, RN, LNHA, WCC
Chris Masterson joined Vohra in June 2019 after 26 years of hands on clinical and healthcare management experience. Chris is a Registered Nurse and Licensed Nursing Home Administrator. Additionally, he is Wound Care Certified by the National Alliance of Wound Care and Ostomy. As a nurse, working with a physician-led group, he has focused on delivering better outcomes by understanding the regulatory, financial and risk needs of our partner facilities, as well as building long-term sustainable relationships.
Prior to joining Vohra, Chris served as Senior Vice President of Clinical Operations, for over 15 years with a large multifacility SNF owner/operator. During that time, he trained, coached, and directed employees to peak clinical performance levels while encouraging professional development and progression. While in this role, he worked directly with the regional and facility-based staff, including the development of a nurse practitioner program to help reduce unnecessary rehospitalizations.
Chris' experience as a successful healthcare clinician/operator has been demonstrated through superior results on CMS 5 Star ratings, TJC accreditations, and survey outcomes. Chris is also proud to be the recipient of the LTC Innovation Award from McKnight's. Additionally, Chris was chosen and continues to serve as a member of the Senior Clinician's Council for Florida Health Care Association.
Chris' passion is helping providers with innovative new ways of creating workflow efficiencies that develop into remarkable outcomes. As Co-Principle Investigator with USF and Purdue University, his work has been presented at many conferences and was awarded grants from the National Science Foundation for continued study in the cost-effectiveness analysis of consistent staffing assignments in nursing homes, as well as, disaster preparedness.
Chris possesses a wide range of knowledge and skills in the long-term care industry and now is excited to utilize his many talents in his position with Vohra Wound Physicians as their Chief Nursing Officer.