Vohra Wound Care App Features
Vohra's highly rated Wound Care App is available in multiple languages on both iOS and Android.
We continue to update our app to reflect the latest clinical developments and learnings.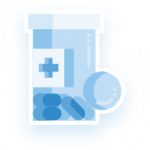 Enter limited number of key variables to quickly calculate the expected wound healing time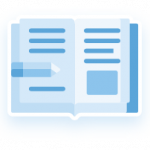 Access a wealth of wound care content to learn on the go
Wound Healing predictor
With correct treatment, there is an 80% chance of healing within days and a 50% chance of healing within days.
Four steps to predicting when a wound will heal. Use Vohra's free mobile app today
Wounds are complicated. But patients and medical teams want clear answers – especially, how long will this wound take to heal? With this knowledge, healing teams and patients alike can track progress and quickly identify if a wound is healing the way it should be, or whether more intervention may be required.
At Vohra wound Physicians, we have seen millions of wounds in our twenty year history. Working with scientists at the University of Miami, and utilizing cutting edge artificial intelligence techniques, we have developed a FREE mobile app, available on both iOS and Android, which can quickly and accurately predict how long a wound can take to heal, with over 80% certainty.
In Vohra's 3,000 Skilled Nursing Facilities nationwide, and across the world, this free wound healing predictor tool offers a powerful way to provide certainty in challenging clinical situations. Whether you're a wound care nurse, Director of Nursing, or concerned about a loved one, the Vohra App brings the power of big data to the science of wound healing.