Wound Care for Skilled Nursing Facilities
Nearly 3,000 skilled nursing facilities trust Vohra as their partner to deliver better clinical care. Your Vohra Physician is a dependable consultant for your patient care team – all at no cost to you.
I would like to inquire about bringing a Vohra Wound Physician into my Facility.
Are you an existing Vohra Facility?
Trouble Logging in to
the Facility Portal?
Need information regarding
Facility Portal?
Advance your career with the Vohra Wound
Care Certification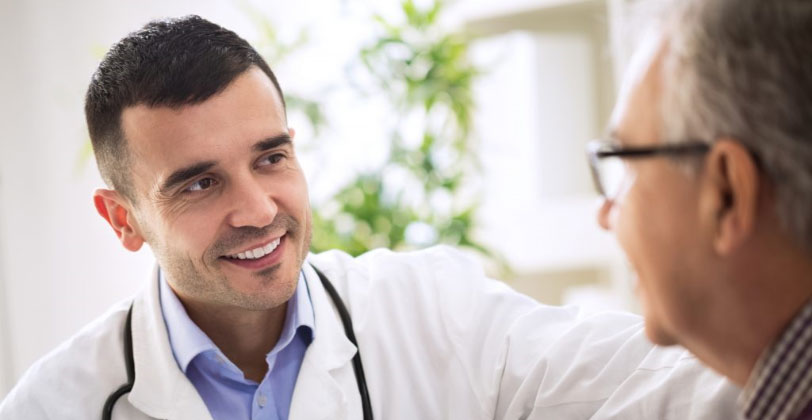 Delivering focused wound care treatment at over 3,000 facilities in 28 states, our specialty-trained physicians partner with facilities to deliver wound care expertise, to develop treatment plans, to consult and guide patient treatment, and to provide in-service education to nursing staff. Visiting your facility weekly, your Vohra physician becomes a consistent extension of your patient care – all at no cost to you.
Why Partnering with Vohra Makes Sense
Reduce Rehospitalizations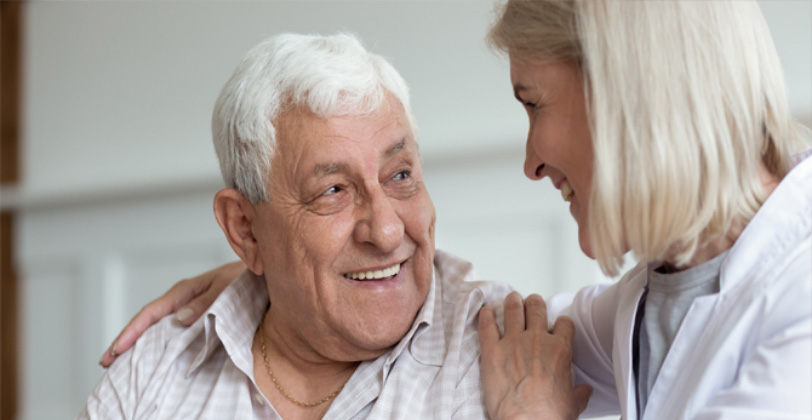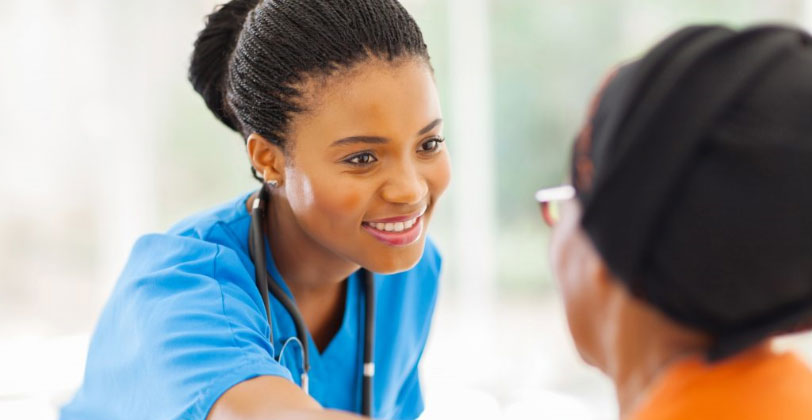 We have achieved outstanding health and financial outcomes – saving Medicare more than $19,000 on average per patient and reducing healing times by 21 days*. Your Vohra physician improves outcomes and adds value to healthcare.
By excelling in wound care management, our facilities are considered preferred locations for patients with serious and/or chronic wounds. In light of the new regulations governing 'discharge planning' — the move from acute to post-acute care — patients have more access to quality measures than ever.
With respect to occupancy and retention of patients, facilities with proven outcomes have measurable data that shows an advantage over facilities with high rates of infection, amputation, and hospital readmission.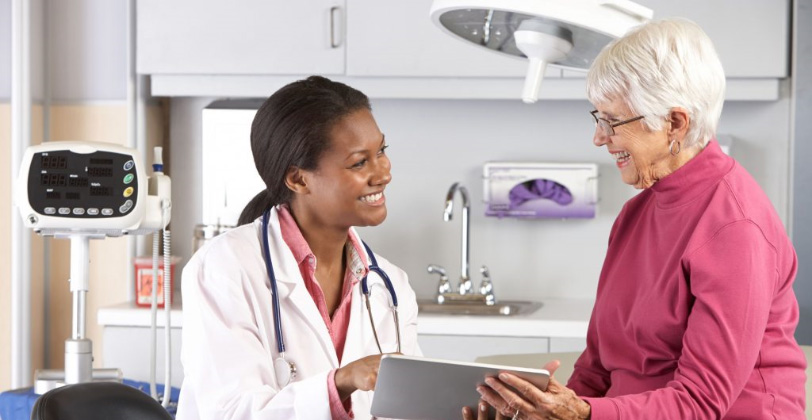 Delivering focused wound care treatment at over 3,000 facilities in 28 states.
Independent Lewin Group Study
Medical Outcomes For Patients Under Care Of Vohra Wound Physicians
Total average savings to Medicare: $19,287 per patient.
Vohra Wound Physicians by the Numbers:
Dudley Wilson is a resident of a nursing home in Chatham, Pennsylvania. He is 78 year old male who has hypertension and lymphedema. He had been in car crash two years ago which opened large wound on his right shin. He was treated Vohra's physician, Dr Aaron Blom.
On Dr Blom's first evaluation, he determined that the wound was quite large, 7cm x 6cm with exposed bone. Mr Wilson's wife stated that this wound had been present for over two years and that all the other wound doctors were recommending leg amputation. Dr Blom believed there was a different course of action. He stated, "We will NOT discuss amputation as I think we could definitely heal the wound."
He proceeded through many treatments from alginates with silver, to collagens to antibiotic solutions, changing treatments every two to three weeks based upon the level of improvement. On each visit, Mr Dudley's wife would say "Please don't let his leg get amputated."
After about seven months of regular bedside wound care, we were able to heal this wound completely. The wife was elated and repeatedly told Dr Blom that "every other doctor said he would need an amputation and you were the only one who said he wouldn't!"
This is one more example of Vohra Wound Physicians' expertise and commitment to patient care.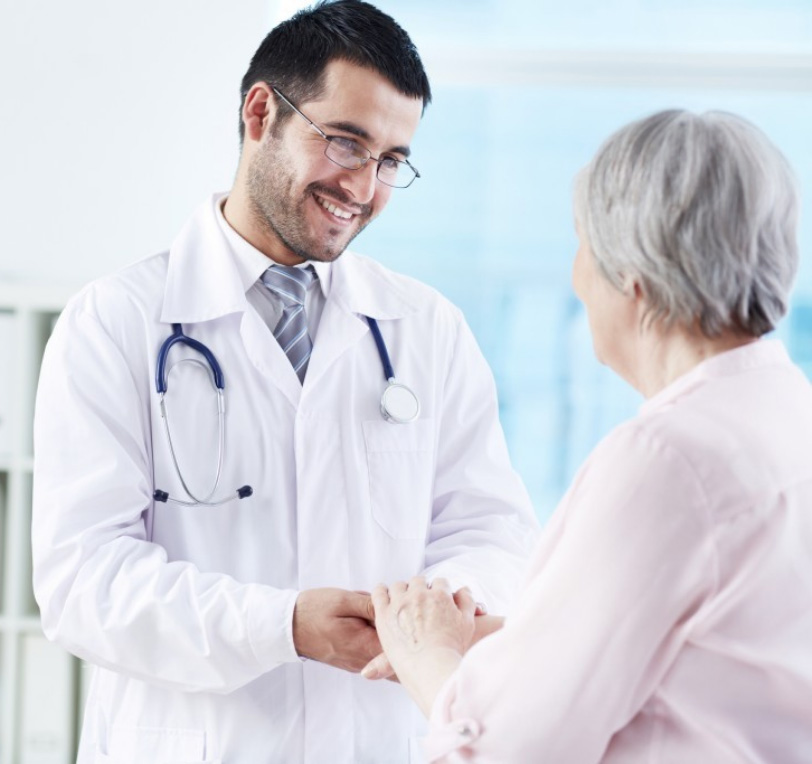 Dressing Dispensing Program
Facilities also enjoy access to our Dressing Dispensing Program, which streamlines dressing delivery to patients.
Wound Care Services for SNFs and LTACHs
Participation in Quality Assurance & Performance Improvement (QAPI) and Care Planning MDS Compliant Staging Focus on Avoiding F-Tag Penalties Engaging with Family to set Realistic Treatment Goals Sophisticated Real-Time Outcomes Reporting
Compliance with State & National Regulations
The Department of Health and Human Services is responsible for inspecting and  reporting of identified deficiencies within long term care facilities (this is a requirement for Medicare and Medicaid funding). A statement of deficiency document uses a federal tag numbering system that addresses the degree to which a facility meets minimal federal standards.
Centers of Excellence: The Standard of Wound Management
At Vohra, we strive to ensure that the facilities we partner with are the best facilities to send patients with acute and chronic wounds (pressure, diabetic, venous, arterial, lymphedema, neoplasm, burns and many others).
To that end, we created the Vohra Center of Excellence for Wound Management Program to identify and highlight facilities that have developed a superior wound management program.
A growing number of Nursing Facilities have achieved the special designation of Vohra Center of Excellence based on low wound related rehospitalization rates and demonstrated in-house wound care expertise. Our holistic approach provides a unique and effective path to better wound care.
This national certification is earned by those facilities that demonstrably improve the quality of life for their patients with wounds. It is a recognition of staff members' compassion, dedication to optimizing patient outcomes, and ongoing efforts to educate not only themselves, but their patients.
Hospitals can be assured that when they discharge their patients to a designated Vohra Center of Excellence, the patients will be attended to by a wound physician that provides bedside wound services, a wound care nurse who has been educated and trained on chronic wounds, and a multispecialty interdisciplinary team approach to wound closure.
The certification process
begins with a Director of Nursing (DON) or the Administrator applying online to designate their facility as a Center of Excellence in Wound Management. The application is then reviewed by a panel of physicians and senior executives, looking for high performance in the following criteria:
Designated, accountable Vohra Wound Certified Nurse(s) seven days a week
A verified outcomes-focused, Vohra Physician led Wound Care Program
A wound related hospitalization rate of less than 1%
Regular team meetings with a focus on Quality and Process Improvement (QAPI)