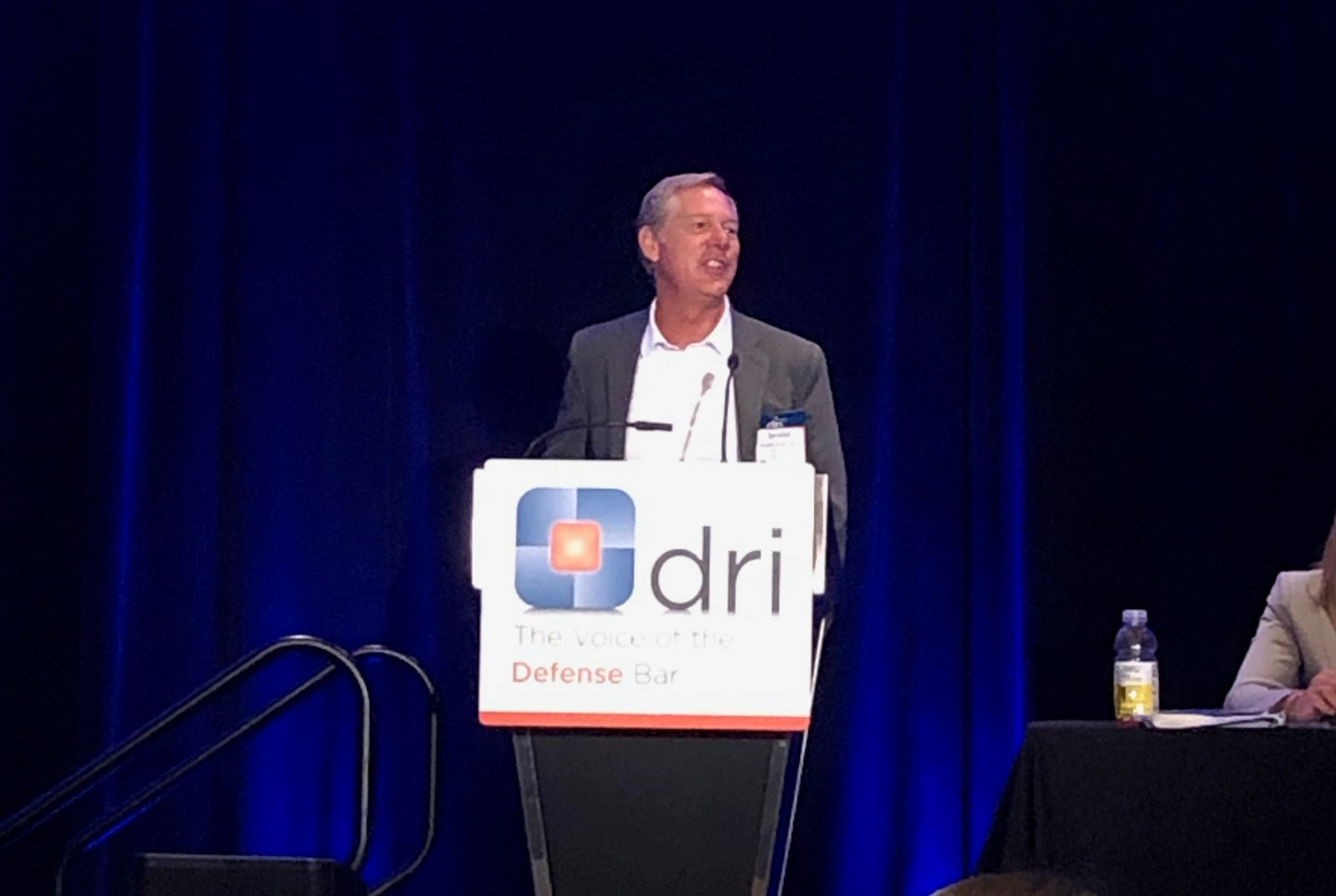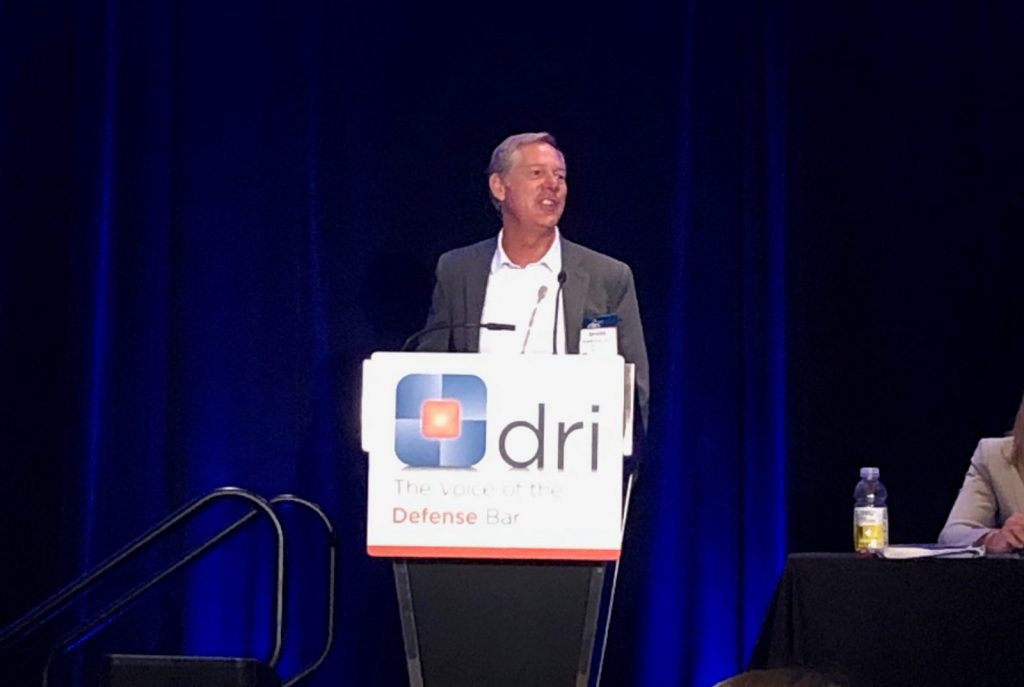 Reducing the Risk of Wound Litigation
Vohra's Chief Medical Officer, Shark Bird, MD recently presented at the annual "DRI The Voice of the Defense Bar" Nursing Home and ALF Litigation Seminar in Chicago.  An audience of over 500 attorneys, risk managers and others representing long-term care providers were in attendance.  Dr. Bird provided education and a discussion on the benefits of a modern wound care program and how a multi-disciplinary team led by a specialized wound care physician greatly reduces wound related litigation risk.  
Pressure injuries are the costliest litigation in long-term care and on average are a $2,500 expense per occupied bed per year.  Second only to litigation for falls, wounds account for 25% of all litigation in long-term care (skilled nursing and assisted living).   Dr. Bird presented an overview of pressure injuries and reviewed the category of unavoidable wounds.  Centers for Medicare and Medicaid Services (CMS) defines an unavoidable pressure injury as "Unavoidable means that the resident developed a pressure ulcer/injury even though the facility had evaluated the resident's clinical condition and risk factors; defined and implemented interventions that are consistent with resident needs, goals, and professional standards of practice; monitored and evaluated the impact of the interventions; and revised the approaches as appropriate" CMS State Operations Manual Appendix PP.
Key points in determining if a wound was unavoidable are: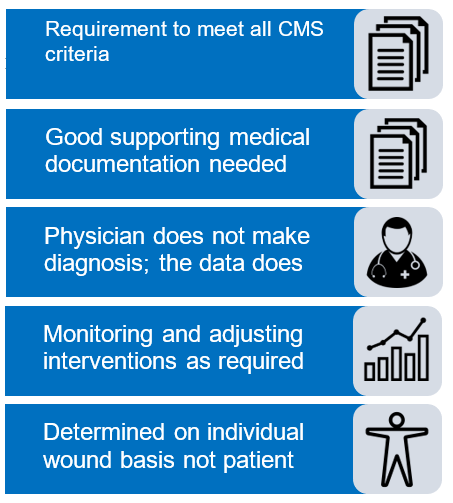 Modern wound care utilizing a comprehensive wound care team approach can reduce the risk of litigation.  Having a nurse certified in wound care as part of the team is integral to its success.  Improved clinical outcomes start with knowledge and education and it is important that these exists at all levels from physician to family.  Early intervention, prevention and proper documentation are essential.  Physicians who speak with families and with patients to set reasonable expectations and answer questions can make the difference between an angry family that sues and a family that understands that the wound occurred because the skin as an organ failed.  The understanding of Skin being a distinct organ is often unrecognized and the fact that the skin can "fail" is poorly understood.  Vohra has created an augmented intelligence tool that predicts how long a wound will take to heal.  This has become a powerful resource for use with families.  Our physicians utilize this tool when they speak with families to discuss and demonstrate how long similar wounds take to heal with proper care and interventions. 
One of the themes throughout the DRI meeting this week was the risk that pressure wounds pose.  The risk rises when the family does not understand the wound and when a conversation and discussion to set reasonable expectations did not occur.  In fact, the chance of a lawsuit is highest in patients who have a very short length of stay in the facility.  Modern wound care and a wound care physician who visits the facility every week can ensure early family meetings and reasonable expectations are established and as a result reduced litigation and liability exposure occurs.  Specialists and a team approach to wound care meet the professional standards of practice CMS and families expect.