Onsite/Hybrid Role at 3601 SW 160th Ave, Ste 250, Miramar, FL, 33027
We are looking for an outstanding candidate to join our team to join our growing data engineering team. The position will be responsible for the management of our data repositories, ensuring they are scalable, optimized and all informational assets can be fully leveraged in the age of big data.
Creation, maintenance, versioning, and ownership of all database schema elements
Performance evaluation and ongoing real-time monitoring to reveal necessary optimizations (disk management, CPU utilization, memory pressure, I/O bottlenecks, etc.)
Provision of technical expertise and direction in the database's implementation, query performance tuning and SQL development
Administer the technical components of data governance, provisioning, and integrity
Administer our cloud data infrastructure and offering guidance towards best practices
Renormalization tasks for optimal data mining and machine learning
Implementation and maintenance of database backup and recovery procedures, including development datasets
Transfer database information to integrated mobile devices
Collaboration on application of Operating System and Software Upgrades / Service Packs
Recommendations on native and 3rd party tools for effective administration
Configuration of MS SQL Server for production, pre-production, and non-production environments – implement industry best practices, tuning and optimization
Creation of robust documentation, diagrams, and technical reviews
5+ years as SQL DBA, with mid to strong knowledge of the MS SQL Server DB architecture
Active Directory of access control administration
Critical thinking, organizational and troubleshooting skills
Collaboration with developers of custom applications
Effective team player with an ability to communicate both orally and in writing
SQL DBA: 5+ years (Required)
Data reporting: 3 years (Required)
AWS EC2/RDS: 1+ years (Required)
HIPAA/HITECH regulations and security: 2 years (Preferable)
Highly preferred:
Familiarity with HIPAA/HITECH regulations and security as it pertains to healthcare
Experience with Data Reporting such as Power BI
Experience with ETL processing tools preferably GLUE and SSIS
Experience working in the AWS cloud including knowledge of s3 and EC2
Experience administrating AWS cloud-based SQL Server (RDS) databases
Bachelor's degree in Computer Science or related field or the equivalent combination of education, training, and work experience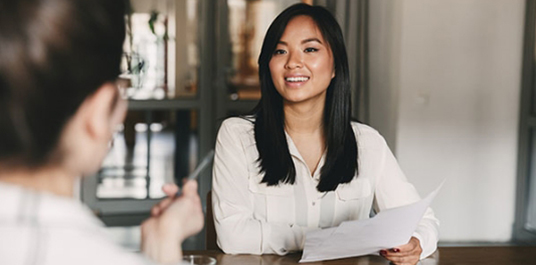 Apply by filling the application below.