Onsite at 3601 SW 160th Ave, Ste 250, Miramar, FL, 33027
The Director Application Development work across leadership and the team to manage and optimize the development and engineering practices in and fast-paced agile environment. This role is also responsible for collaborating with the respective business stakeholders, software teams, and vendors in ensuring well-defined technology roadmap, user stories and prioritized product backlogs in support of the overall business strategy while ensuring best practices for application development are being followed.
Build and lead a highly talented, top-performing, efficient, autonomous engineering and development team
Oversee end-to-end software engineering, including web development, mobile development, back-end API's, database
Review and participates in key architecture and technical design decisions
Assist in definition of technology roadmaps, products and improvements aligned with appropriate product and business roadmaps
Advance architecture, process, and tools through innovation, cutting edge technology and research
Drive continuous improvement and automates tools, processes, and technology to allow for greater engineering throughput, quality, capabilities, skills and delivery
Own outcomes of engineering, planning, execution, and delivery on complex projects
Responsible for deliverables including, but not limited to: ALM process, release schedule, product roadmap, prioritized backlog, user stories, product documentation, estimation, release budgeting and forecasting, and status reports.
Personnel duties including hiring talent, professional growth of direct reports, vendor management, building new teams
Able to measure organizational progress and health through metrics and results
Foster great business relationships by partnering with key stakeholders and cross functional leadership teams
Bridge communications between the business and IT teams and take full ownership of the product development lifecycle in-line with Agile principles
Support and troubleshoot production issues
Work with IT Operations in developing a DevOps strategy for the build and deployment of software solutions
Manage a team of engineers in defining, documenting, and developing software for our company's platform 
Work closely with the Chief Technology Officer and department leadership teams to explore new technologies and promote an agile culture 
Provide expertise in identifying and translating system requirements into software design documentation 
Lead architecture and technical design discussions, technical design/specifications, and code reviews with key stakeholders
Bachelor's Degree in Computer Science / Information Systems or equivalent experience
Minimum 10 years software development & architecture leadership experience
Must have 5+ years' experience in healthcare
4+ years of hands-on technical leadership including use of Agile/SCRUM practices
PMP or CSM is a plus
Experience successfully working with internal and outsourced / Offshore staffing models
Business Requirements Gathering
Application Lifecycle Management, SDLC, and Support, Traditional & Agile PM Methodologies
Project Planning, Estimating, Scheduling, Tracking, Budgeting, and Reporting
Risk & Issue Planning (Identification, Mitigation, Resolution)
Strong Diagnostic & Analytical Capabilities
Excellent Written & Oral Communication Skills with all levels of management
Ability to prepare formal management presentations, along with organizing and conducting effective meetings
Web, Mobile, App development experience
Considerable knowledge of data security and privacy regulations and requirements and software development best practices for compliance
Programming Languages/Frameworks: ASP.NET, Struts, Angular, JSP, HTML 5, CSS 3, JavaScript, Typescript, Ajax
Practices: Site Reliability Engineering, Monitoring, Application Resiliency/Failover/Fault Tolerance, Unit Testing, DevOps, CICD, Test Automation, SOA, Microservices, Application Security
Experience with cloud services specifically AWS
Experience working with relational and non-relational databases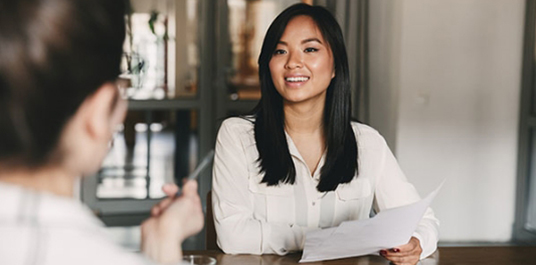 Apply by filling the application below.