Are you looking for a career at a high-growth, mission-driven company that is helping an underserved population?
Join Vohra Wound Physicians –
the nation's most trusted wound care solution. 
Based in South Florida and founded in 2000, the company works with nearly 3,000 skilled nursing facilities, educates thousands of medical professionals each year, and uses proven, proprietary technologies to provide superior wound healing to patients at healthcare facilities and in their homes.
The company pioneered the bedside physician-led wound care model helping make it the standard of care in nursing homes across America.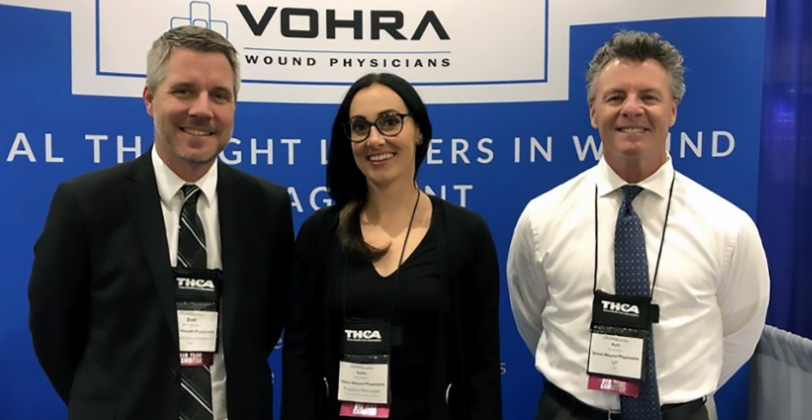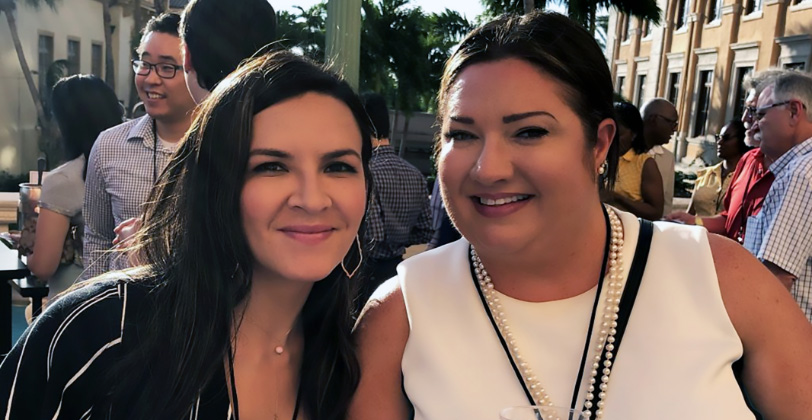 Vohra corporate employees are challenged to perform their best against the company's four pillars: Quality, Value, Partnership and Innovation. Full time employees enjoy competitive compensation, medical benefits, paid time off, 401k, and annual charitable contributions through the Vohra Foundation.
All positions are based at the company's headquarters in Miramar, FL unless noted otherwise.
Browse our open positions below and contact us.
Join a high-growth company with a powerful mission. Based in South Florida, Vohra Wound Physicians is an innovative physician management company and the largest provider of wound care specialists to the post-acute medical space. Our customer support and growth strategy are key to our rapid growth. Key responsibilities are: prospecting new clients, growing the client base through increased referrals from existing client facilities, and expanding our business to business (B2B) medical supplies business. This is a full-time role, based in Miramar, Florida, with no travel expectations.
As an Inside Sales Representative, you would help us apply a dynamic strategy for optimizing our client experience for multiple customers across the USA. We value dedication, passion and a relentless commitment to customer service. We are a creative, young company where you can have a deep impact. We value innovative thinkers over "cookie-cutter" approaches to customer acquisition. If the challenge of learning about a unique healthcare industry and helping us grow our sales sounds exciting, please get in touch to learn more.
Essential Duties and Responsibilities:
Develops strong working relationships with clinicians and facility staff.
Takes initiatives in customer satisfaction via process improvement plans and efficient reporting and flow of information.
Serves as primary point of contact for external customers and various departments/divisions to resolve outstanding issues, comply with customer requests, and respond to client inquiries.
Answers customer inquiries, primarily over the telephone, e-mail, video conference and/or facsimile.
Provides support in research and resolution of problems and inquiries.
Makes recommendations for changes to products or services based on customer feedback and requests.
Interfaces with clients to determine present and future needs and discusses progress toward solutions.
Approaches potential customers to establish strong relationships.
Provides continuous networking with internal and external sources to identify potential candidates.
Reviews/analyzes resumes and/or applications, interviews (via phone, video conference and/or one-on-one), identifies candidates meet requirements, schedules candidates for interviews with hiring managers, assist hiring managers in selecting candidates for hire, conducts reference and background checks.
Maintain database regarding status and detail on potential candidates.
Consults/advises hiring manager(s), Supervisor, Human Resources, and candidates regularly on the status of the open position.
Perform other duties as assigned by management.
Knowledge and Skills Requirements:
Excellent listening and communication skills both verbally and in a professional written manner.
Ability to analyze and solve problems using learned techniques and tools.
Excellent organizational and time management skills required.
Strong problem-solving skills.
Excellent customer service skills that build high levels of customer satisfaction for internal and external clients.
Ability to work both independently and in a team environment.
Education and/or Experience:
Bachelor's degree in Business, Public Relations or related field or the equivalent combination of education, training, and work experience
Benefits:
401(k)
Dental insurance
Flexible schedule
Health insurance
Life insurance
Paid time off
Vision insurance
Sales Experience:
Interested candidates can apply using the form above.
We are seeking for a full-time Lead Quality Analyst.
Duties and Responsibilities:
5+ years of Quality Assurance Lead experience.

Experience working with/leading onshore and offshore teams required.

Proficiency in SQL using Microsoft SQL Server in a .NET Development environment.

Execute test cases (manual or automated) and analyze results.

Prior experience working in a Healthcare/Hospital environment required.

Healthcare experience -working with ePHI in systems governed by HIPAA.

Understands QA lifecycle, including knowledge of Agile and Iterative software development.

Participates with Development or Product Management in Project and Backlog reviews.

Creates and updates full detail-oriented test cases /plans that communicates unambiguous testing methodologies and expected behaviors with others.

Creates the testing environment, including technical configuration, all environmental components, data, automated test scripts and security.

Effectively set up and execute testing of desktop and web applications using industry standard tools according to the documented test cases / plans.

Produce test reports.

Regular performance and regression testing as part of release plan.

Collaborate with Technical Support to document defects and errors with clear detailed descriptions for Development review.

Leads and maintains a prioritization of known defects with input from Development and Product Management.

Create, review and analyze system specifications.

Collaborate with engineering to develop effective strategies and test plans.

Evaluate product code according to specifications.

Create logs to document testing phases and defects.

Report bugs and errors to development teams.

Help troubleshoot issues.

Conduct post-release/ post-implementation testing.

Work with cross-functional teams to ensure quality throughout the software development lifecycle.

Organize and maintain library of testing plans.

Perform other duties as assigned by Management.
Knowledge and Skills Requirements:
Proven experience as a QA tester or similar role.

Experience in project management and QA methodology.

Ability to document and troubleshoot errors.

Working knowledge of test management software.

Good SQL querying skills.

Excellent communication skills.

Attention to detail.

Analytical mind and problem-solving aptitude.

Strong organizational skills.

Familiarity with Agile frameworks and regression testing is a plus.
Benefits:
401(k)

Dental insurance

Flexible schedule

Health insurance

Life insurance

Paid time off

Vision insurance
Interested candidates can apply using the form above.
Wound Care
Certification
Advance
Your Career