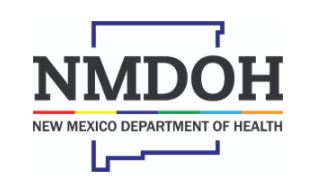 New Mexico's Wound Care Excellence Program
New Mexico's Wound Care Excellence Program
The New Mexico Wound Care Excellence Program for Skilled Nursing Facilities was created to help increase the wound care knowledge for Nurses working at CMS Certified Skilled Nursing Facilities in the entire state of New Mexico.There are 37 scholarships available and are provided by The New Mexico Department of Health.
The Vohra Wound Care Course is completely FREE for nurses who are eligible for the scholarship.
The number of scholarships is limited and availability will be on a first come, first served basis.
Eligibility Criteria:
Scholarships sponsored by the New Mexico Wound Care Excellence Program are available to nurses with an active license who work in a CMS Registered Skilled Nursing Facility in the state of New Mexico.
Note: Course must be completed within 60 days of registration or risk forfeiting scholarship.
Scholarships Available : 33
Thank You! You have succesfully registered.
Register for the New Mexico sponsored scholarship
Tell us about yourself
Enter your name as you want it to appear on the your Wound Care Certificate. Your name and location will also be printed in the certified wound professionals directory.