What are plastic surgeons saying about working with Vohra?
Vohra has helped plastic surgeons throughout the country to successfully manage their careers and improve their quality of life. Plastic surgeons with Vohra appreciate that the emerging wound care subspecialty allows them to put their surgical skills to use to heal patients that desperately need their expertise—all while earning competitive pay, achieving work-life balance and never taking call.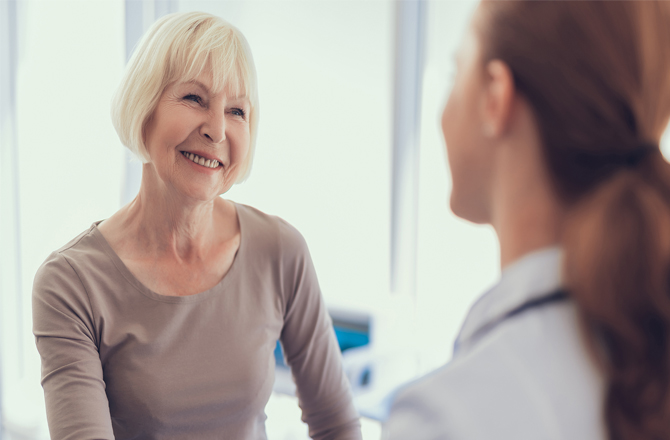 Flexibility and Autonomy
We help you build your practice. Our marketers and business development teams help you build your patient list. You have the autonomy to tailor your schedule. Many of our physicians choose to take three or even four-day weekends.

We manage your practice. The stress that comes with running your own business is eliminated. You no longer have to worry about paying staff, jumping through hoops for insurance companies, and fluctuating monthly income. Our EHR system makes documentation, note writing, and billing simple and easy. Evenings, weekends, and holidays are free for you to do the things that make you happy.

We support you. We provide malpractice coverage and legal support. You are a full W2 employee with benefits: medical and dental insurance, 401K, mileage and more.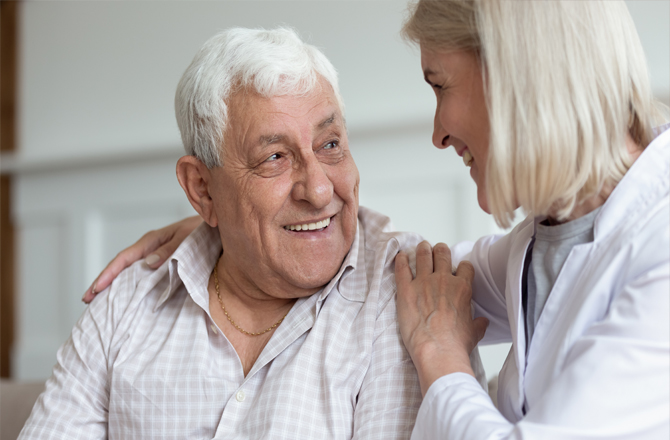 Improved Patient Outcomes
More time with patients. We send you to established nursing homes that want a physician-led clinical approach to wound care for their patients. You interact with patients on a consistent basis and actually watch the entire healing process.
Rapid wound resolution. You look at problematic wounds from the perspective of a highly trained and experienced plastic surgeon. Infection, limb loss, and even death can be avoided. Our clinical approach and collaborative care effort have reduced limb loss by 90%.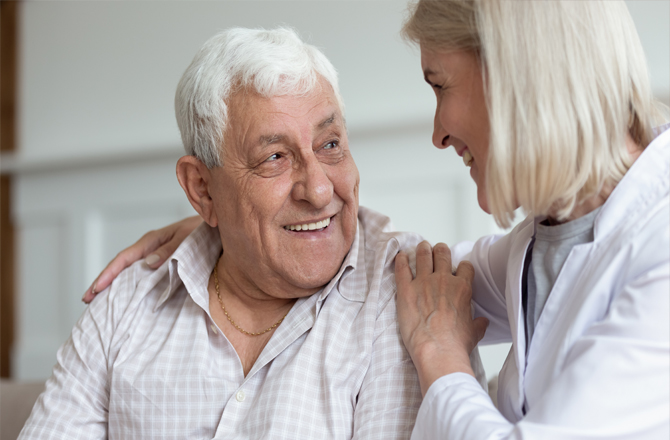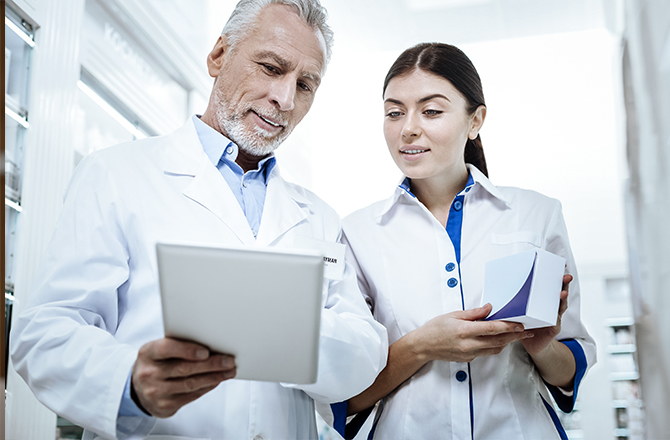 Physician-Led Group
Better outcomes. Our physician-led team has developed a suite of services to help you deliver better outcomes. Leveraging our advanced EMR, telemedicine, mobile app, artificial intelligence, and online wound care certification, we provide the tools you need to be successful as well as the support to grow.

Valuable, robust training. Our training program puts you alongside highly qualified physicians. You will expand on the skills you learned during residency, fellowship and throughout your career and gain a new set of skills in the emerging subspecialty of wound care.
Clinical Satisfaction
Advantages for plastic surgeons. Plastic surgeons have the training and experience needed to quickly and easily identify treatment goals and optimize clinical outcomes. Plastic surgeons are familiar with surgical debridement and recognize the importance of removing necrosis to enable wound healing.

Supportive nursing facilities. You visit skilled nursing facilities and lead a team dedicated to wound healing. Our technology and educational tools ensure the entire team is committed to excellence in wound care.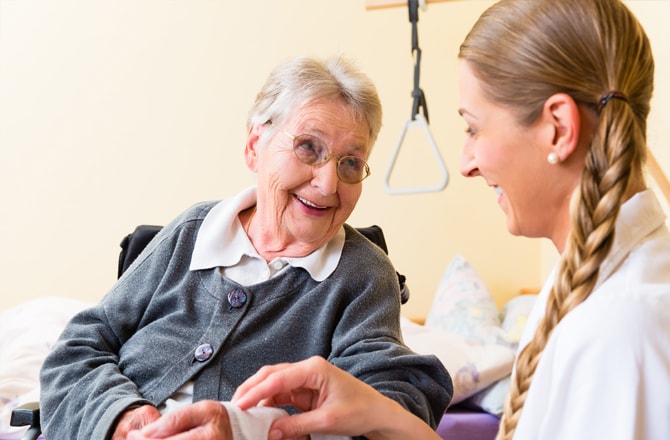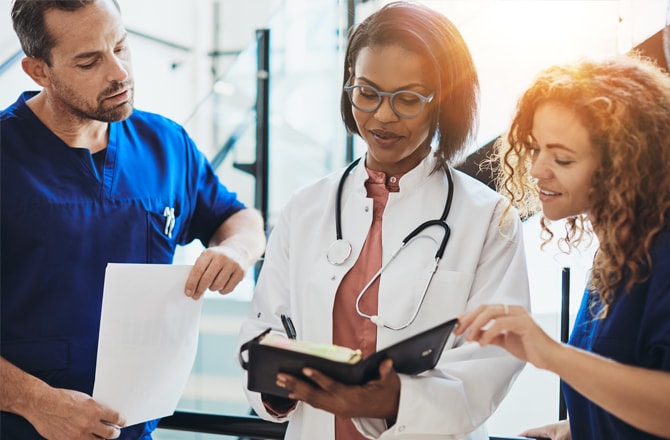 Specific Ongoing Wound Care Training
Support teams. You are supported by a group of nearly 300 physicians, with shared learning sessions, direct access to clinical support phone lines, and annual meetings.

Advance the field of wound care. Your clinical and surgical knowledge helps us find new ways to diagnose and treat chronic wounds. Patients experience better outcomes—avoiding infection, limb loss, or even death.
Enjoy a great sustainable career
with Vohra Wound Physicians
Since I joined Vohra, I enjoy practicing medicine again. Gone are the difficult and lengthy nights, the work on weekends, the headaches involved in running a practice, and the endless drudgery of dealing with insurance companies. I focus almost exclusively on patient care, and I find my work to be very gratifying again.
Wound care management is an essential part of post-acute care and rehabilitation. This is the mission of our company. We heal wounds, improve outcomes and prevent hospitalizations but also reduce the cost for patients and nursing homes. I work with extremely well-qualified and passionate wound care nurses in each of my facilities. We create wound care teams. They have great success in healing and recovery.
"VOHRA provides proprietary software to generate my notes, which I send after rounding and are available immediately. The complexity that goes into generating and processing the notes is impressive. The interface we use for note creation is organized, sensible and improving all the time. Billing and technical issues are handled promptly by the company."
Enjoy a great, sustainable career with Vohra Wound Care Physicians
Transitioned plastic surgeons can earn competitive earnings without having to worry about the stress that comes with running a business. They can stay updated in plastic surgery research topics and advancements and remain relevant among their colleagues. And of course, transitioned surgeons have free time to do the things that make them happy—something that was taken from them starting in residency. Take control of your career and contact us today.
Our Process Focuses On You
Apply Online
Submit your basic information and contact details to us – we will review them for wound care experience.
Tell Us More
We will send you an online application form and request your CV to help us understand your background
Video Interview
One of our specialist recruiters will reach out to discuss your application and career ambitions.
Rounding
We will set up time for you to go on rounds with one of our senior wound care physicians, who lives close to you.
Selection Panel
Our leadership team will meet you for video interviews, to hear about your clinical experience and goals.
Expectations
​Our development team will work with you to create your scheduled days, locations and number of facilities.